The following books are available to the public through COG National's library. Just put in a request and the book will be mailed to you free of charge with return postage included! Click on the image of each book to go to the entry in the COG library and make your request.
A Child's Organic Garden
by Lee Fryer and Leigh Bradford
This award winning book tells the exciting story of how Lee and Leigh-Leigh step-by-step planned and grew an up-to-date organic garden and shared the delicious nutritious veggies with her friends. Eddie Albert wrote the foreword.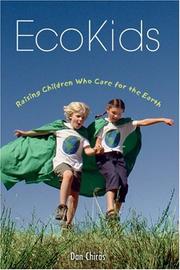 EcoKids
by Dan Chiras
A children's educational book on creating a sustainable future and will help parents to teach children the importance of environmental protection, promote environmental values and inspire action.
Feeding Young Minds
by Marion Kalb
This booklet highlights educational activities that complement local food purchasing in schools, showcasing farm to school experiential education programs from around the USA. These range from cooking classes, to school fundraisers, to kindergartners taste-testings. Each example offers insights of what can be achieved when farm-fresh procurement is linked with educational activities.
Food for Thought: A Classroom guide to Agriculture
by Ecological Farmers Association of Ontario
This is a booklet of classroom activities linked to the Ontario curriculum. It includes activities from crossword puzzles, to seed-saving instructions, to scenario activities, along with lots of information about Ontario agriculture. Also available for download online.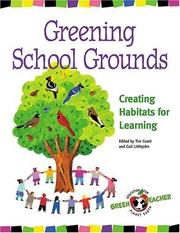 Greening School Grounds: Creating Habitats for Learning
by Tim Grant and Gail Littlejohn
This book offers ideas for numerous schoolyard projects, from tree nurseries to school composting. Also a help for teachers and project planners.
Growing a Green Thumb
by Lorraine Surcouf
This book provides good planting information, some art and cooking projects, some information on birds, insects, composting – good used as a guide for teachers or for later primary or intermediate students
Growing up Green: Children and Parents Gardening Together
by Lorraine Surcouf
Kids can learn all about plants and wildlife, including growing plants indoors and out and germinating seeds, through practical experiments and activities. Also includes arts and crafts projects made with objects found in nature.
Growing Wild: Inviting Nature Into your Yard
by Constance Perenyi
A fictional story of a surbuban neighbourhood's evolution from a sterile environment to a biologicall diverse one, hence, introducing children to the concept of gardening
Let's Grow: 72 Gardening Adventures with Children
by Linda Tilgner
Dozens of exciting projects to help parents, grandparents, and teachers to give children a love and knowledge of nature.
Linking Farms with Schools: A Guide to Understanding Farm-to-School Programs for Schools, Farmers and Organizers
by Marion Kalb, Kristen Markley, and Sara Tedeschi.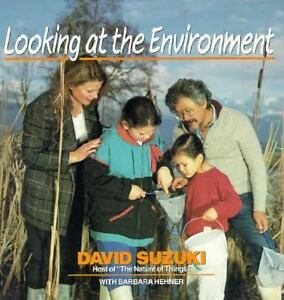 Looking at the Environment
by David Suzuki
Great book for kids (and grown-ups) about ecology and pollution. Learn about air, water, composting, waste, wildlife, erosion, solar energy and a lot more through hands-on experiments.
Pee Wee's Family in a Nutshell
by Larraine Rousten
Meet Pee Wee the Worm and learn about backyard composting and vermicomposting.
Pee Wee's Great Adventure
by Larraine Rousten
With instructions on how to care for worms and harvest their castings (also known as….worm poop!), this book teaches us all about vermicomposting (from a worm's perspective!). 
Pocket-sized Farms: Teaching and Planning Guide
by Rob Barrs
A teaching manual for teachers, parents and others who wish to enrich children's lives by building small gardens and learning about environmental issues through a variety of activities. Topics include getting started, planning, tools and materials, composting, planting, ecology, plant care, harvesting and recipes.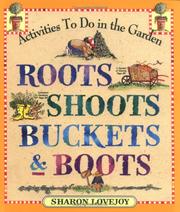 Roots, Shoots, Buckets and Boots
by Sharon Lovejoy
Connecting children to gardening through 12 easy-to-implement ideas for theme gardens.
The Book of Gardening Projects for Kids
By Whitney Cohen and John Fisher
Written by two educators, this book brings together more than 100 hands-on family-friendly garden activities, including growing plants, studying wildlife, making arts and crafts as well as cooking and preserving food from the garden.
The Omnivore's Dilemma: The Secrets behind what you eat. 
By Micheal Pollan
This Young Readers edition brings an important book to a new generation by introducing them to the sources of the food they eat. As in the original, Pollan describes 4 meals, industrial, industrial organic, local sustainable and hunter-gatherer, from farm to plate. Includes an author Q&A, additional evidence, illustrations, and lists of resources